Thank you!
To all the people who are supporting my work on this open source project! Each backer will help keeping the project alive and active.
Your support makes N.I.N.A. possible!
Universe (500€ / month)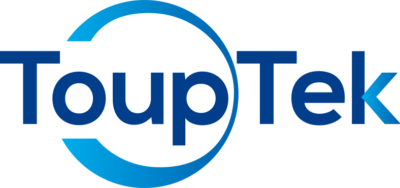 Bright Nebula (25€ / month)
Chris Flory
DEiMiC
Dr Max Whitby
eckhard voelcker
Geoffrey Collins
Graham White
Marc Blank
Pablo Vazquez
Stefan Zbinden
Globular Cluster (10€ / month)
A G
Adriano Massatani
Alan N Brunelle
Alex Jeffery
Alistair Milne
Andreas Habermehl
Angus Fraser
Astrodork
AstroEdK
astroguy pd
Bernd Wisotzki
Bill Arden
Bob Snyder
Brent Bowen
Brent Mantooth
Brian
Brooklyn
Carlos Tortolini
chad sullivan
Chris Webb
Crepin
Daniel T Dyring
David Ford
David Mayoral Rojals
David McCallie
Desert Gang
Douglas Triggs
Dr. Georg N. Nyman
Emilio J Robau
Eric Walden
Frank Hanson
Gian P
Greg Jones
Greg Kuenzel
Holger Riess
James Hutchinson
Jason Coon
Jasper Capel
Javier Heredia
John Hobbs
John Hulse
John Sikora
Jon
Jonas Van
Jörg Große-Kracht
Juan Martinez
Kurtis Huggins
Kyle Desrosier
Lloyd Simons
Loran Hughes
Mark A McComiskey
Mark Ellis
Martin Scott
Michael Borland
Michael J. Kidd
Milos Stanojevic
Molly Wakeling
OhmEye
Olivier Rethore
Panagiotis Galanopoulos
Pascal2020
Patrick Spencer
Paul Picazo
Pete Brown
Peter De Groot
Phil Misiowiec
ReQuPa
Robert Chapman
Robin
romain
Samir Shahin
Scott Devine
Stanley Dimant
Stephen Eckenrode
Tarun Kottary
Thomas Rox
Timothy Martin
Tom Palmer
TV0815
Vipin Kamath
Wim Walk
World Explorer
Star (3€ / Month)
Aaron Dalton
Adam Dudko
Adam Majerczyk
Anders Gengård
Andre Couto
André Rüb
Andreas Schuh
Andy Elliott
Ara Jerahian
Arnoud Buurman
Arturo Martinez
Astro-Basti
Astrozeugs
Bart
Bernd
bmcampjr
Bob Redding
Brian Martin
Bruce Donzanti
C Weinert
Cédric Champeau
Cédric Potterat
Cesar Delgado
China Lake Martial Arts LLC
Chris Ball
Chris Farrell
Chris Jensen
Chris Mead
Chris Sheehan
Chris Turchin
Christian Osbahr
Christopher Baker
Claudio Nunez
Clinton Stoll
Cory Weston
Daniel B
Daniel de Wildt
Danny Bower
Dave Swager
Dave Wilkes
David Lindo
David Mason
David Menzer
David Rawlins
David Robertson
Deepanshu
Ed APPI
Ed Phonephrachanh
Eduardo Saborido Fernández
Emmanuel Jordan
Ernest Jacobs
Evan J
Evan Landa
EW
Franck Malterre
Frédéric Ruciak
Fried Butter
Gary P Barr
Geir Ertzaas
Geoffrey Crow
George Chappel
GooE
Greg Chapman
Greg Zdenek
Guillermo Ortega
Ian Hudson
Irving Pieters
ivan
Jace Cook
Jacqueline Olexa
Jerome Hollon
Jerry Wise
Jim Amos
Johannes Josefsen
John B
John Behnke
John Creigh
John Phillips
Jon Meddings
Jordan Cooke
Justin Hendrickson
Ken Sablinsky
Kent Miller
Kevin Jackson
Kevin Stanton
Klaas Pieter Koopmans
Kori
Larry Doucet
Lasse Skov
Linwood
Marcos J Pinto
Mark Lunn
Mark Tenboer
Martin Bradley
Martin Jost
Martin Junius
MarvinTPA
Matthew stone
Max Dobres
Michael
mick99
Nathan Day
Neil
Niccolò Coli
Nick Grundy
Nicola Sebastiani
Norman Hamann
Norris Preyer
ozzoid
Padraic
Pascal Bousquet
Patrick Prokop
Paul Abbott
Paul Hardwick
Paul Hawxwell
Paul Puntin
Peter
Peter Haveland
Peter Kratky
petern
Phillip Roberts
Piotr Imioła
rafael berrios
Redbeard The Pilot
rees philippe
Ricardo Ibargoyen
Richard Laird
Richard Noble
Richard Payne
Richard Sauerbrun
Rigobert Van der Mercken
Riku Talvio
Robert Leach
Ronnie Persson
Ross W Biddle
Roy Marriott
Sam Berrada
Samir Khallouqui
Samuli Vuorinen
Sebastian Marchi
Shail Srinivas
Stephen Bickford
Stephen Eggleston – @rawnoise_astro
Steve Bradley
Steve Greaves
Steve Hunter
Stewart Tansley
Symon Cotton
Tao
Thomas Klemmer
Thorsten
Todd Charlson
Torsten Daiber
Ulf Granlund
Urs Schärer
Victor Schladebach
Volker Gutsmann
Werner
wsm
Z__ D__
Previous Supporters
I'm forever thankful for all the people who have supported me in the past! It is highly appreciated!
Furthermore a special thanks to the vendors that are providing help for integrating their product into N.I.N.A.