Flat Panel
The Focuser Tab lets you connect and control one of the following flat panels:
Alnitak Flip-Flat
Allpro Spike-a-flat
Artesky flat box
Pegasus Astro Flat Master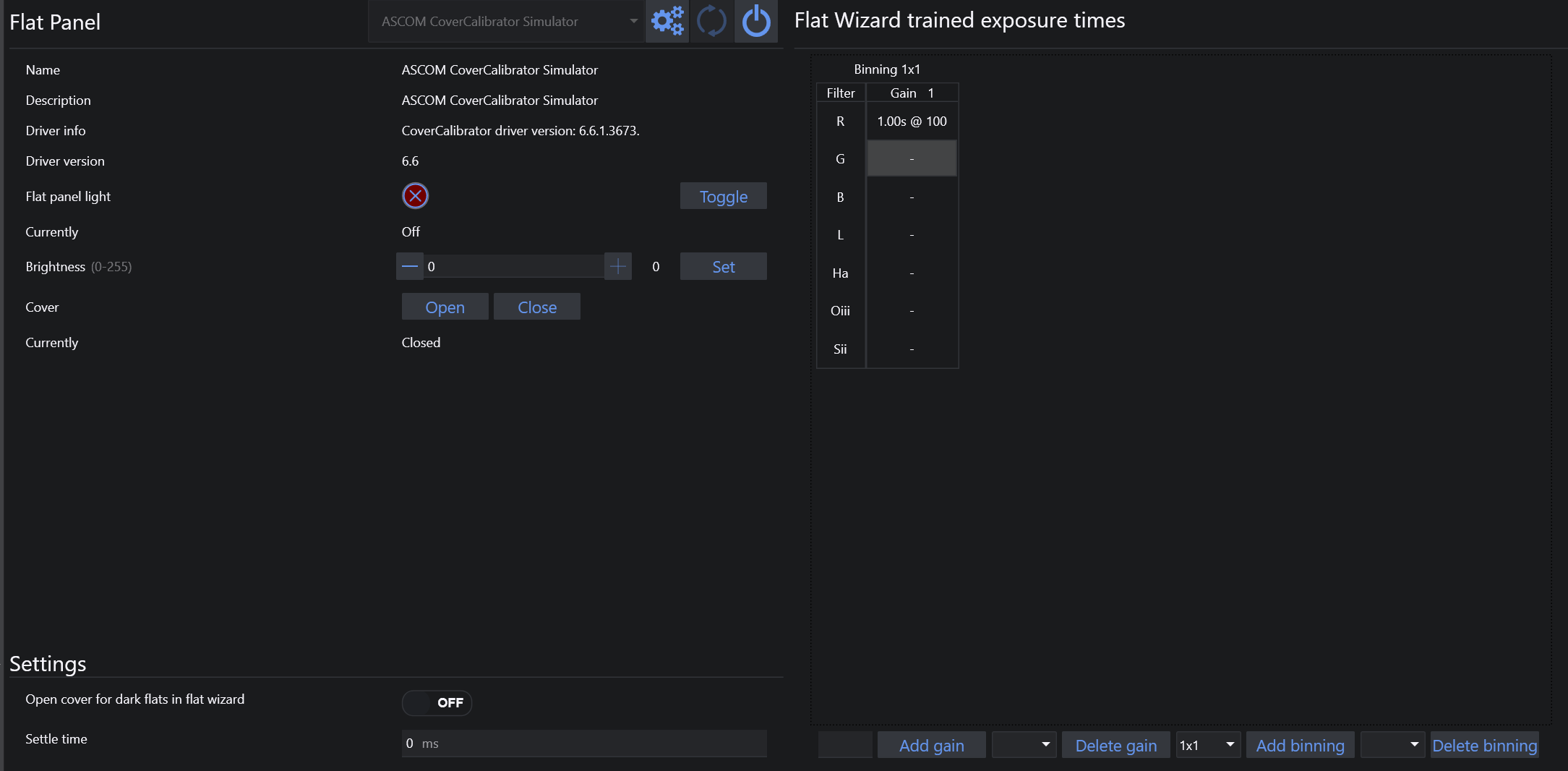 Flat panel information
Toggle light on/off
Brightness slider to control flat panel brightness
Open/Close flat panel cover if present
Opens the Flat Cover when taking darks or dark flats
Closes the flat panel cover when the sequence/s end
Uses trained flats exposures in (9) when taking flats
Clear trained exposures times
Trained flats exposure times from the Flats Wizard
Trained exposure table will automatically populate when running the Flats Wizard and will report the gains/exposure times for each Filter, remembering the relative flat panel brightness.
Tip
Follow these steps to fully automate the acquisition of flat frames at the end of an imaging sequence:
1. Populate the Trained Exposure Times Table
2. Create a new sequence (or load a pre-defined sequence) in Sequence tab at the end of the imaging sequences (let's call it "Flats").
3. Populate the "Flats" sequence with the flats frames you want to take, set Type = FLATS and leave exposure Time to 0.
When N.I.N.A. detects the image type FLATS it will automatically close the flat panel and use the Trained Exposure Times to regulate the panel brightness and exposure time